Learning, Training, Up-Skilling
Whatever stage you're at in life, learning new skills will improve your career and life prospects. Research shows that there are far fewer jobs for un-skilled workers today than previously and with new technologies even less in the futuer. This means the skills you have are an important factor in your employment and career choices.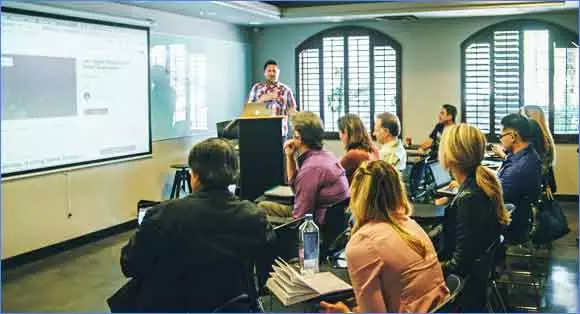 Can I do it locally?
In the Barnsley area there are lots of opportunities for people of all ages to learn something new or gain a qualification. You can study full or part time with everything from University degrees to simply brushing up on skills like Maths, English or IT course on offer.
Work related courses, diplomas and apprenticeships are also available through colleges or local training providers. Offering options for adults and young people, in fact there's something for everyone, to suit all interest and abilities.
Can I get help with my choices?
We know it's not always easy to choose the right option or course so we suggest that you talk to the people around you first. Your relatives and friends can be a great source of advice and support. Young people should also talk with parents, relatives, friends as well as people like a teacher, youth worker or a support worker. Once you are ready you can then talk to an advisor from a local provider like Colleges, Training Firms, Barnsley Council or the Job Club.
Do you know your Qauls from your Voc's?
Awards and qualifications from the various awarding bodies have been brought together into a range of Entry to level 8. These levels are contained in three qualification 'frameworks':
National Qualifications Framework.
Qualifications and Credit Framework - framework for vocational qualifications.
Framework for Higher Education Qualifications
This helps both recipient of awards and employers see how qualifications compare and indicates the level of knowledge and understanding of a subject. Use the link opposite to the Gov.uk website for more information on qualification.
Can I get help with learning costs?
Financial help may be available towards the costs of courses, travel and childcare. The help you can get really depends on a number of things such as your personal circumstances and the course you're taking.
Whilst some courses like literacy and numeracy or courses that leads to your first qualification, equivalent to GCSEs or A levels may be free. To find out about free courses you should talk with an advisor or student support services. Use the links opposite to find out what you may be entitled to. It is important that you check and make sure you have all the latest and most relevant information available.
'Be in the know - don't miss out on funds to help you learn'